Linking Sheets Together
Ragic supports several ways of one-to-many relationships. The following sections will show you how to do these through the Sheet Linking Tools that could be found under the Design Mode, within the Form Tools menu.
These methods are:
Show References from Existing Sheets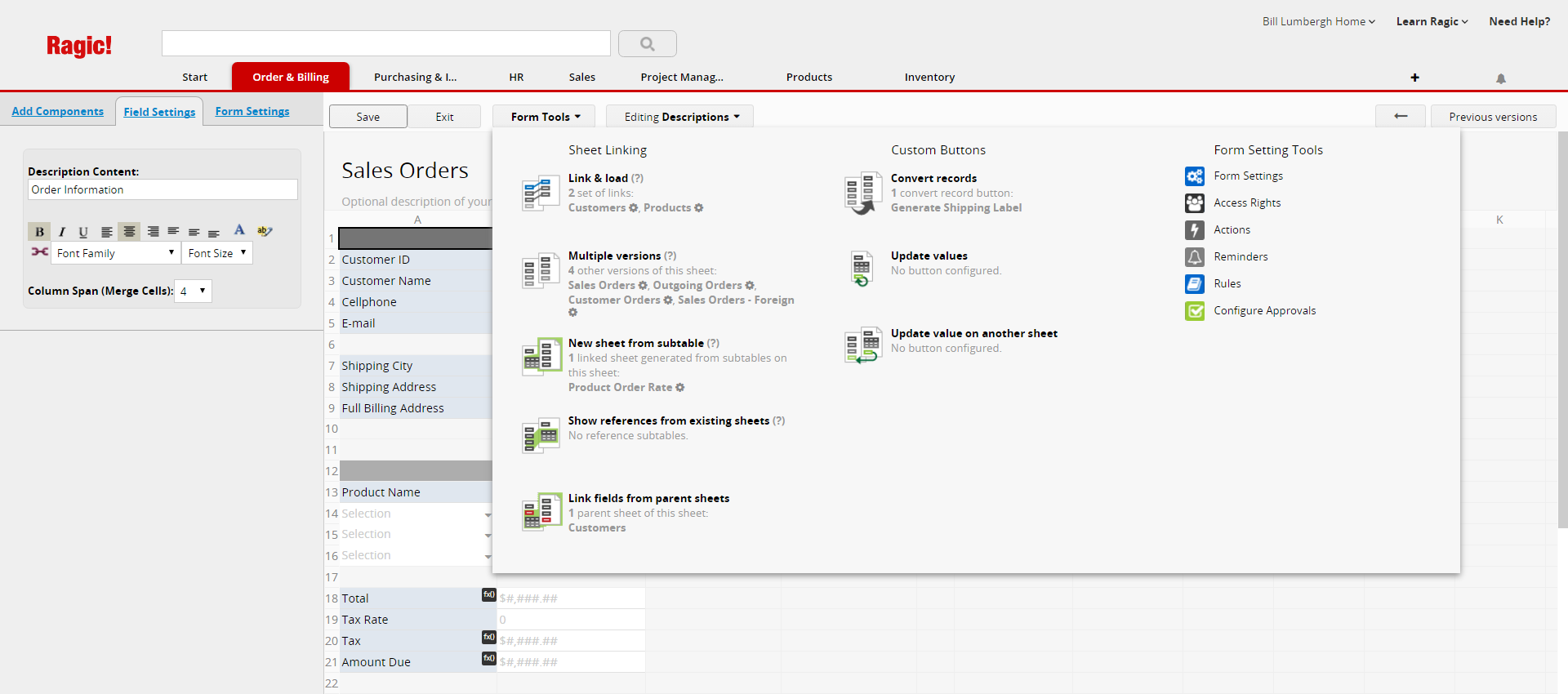 You can also edit the existing links through the Sheet linking tools menu or change settings according to the linking type, more details are available in each individual article for the sheet linking tools.
It's also possible to link fields from parent sheets for sheets that were generated from a subtable, or sheets that have an added reference subtable.