It's always sweet to send blessings to customers on their birthdays or other special days. However, are you always struggling with remembering the different wedding days of different customers, or forgetting to send birthday wishes on the right days? And even worse, sending the blessing mail to the wrong person or on the wrong days?
With a CRM system, you can collect and organize these data. But how do you use these data smoothly and avoid the possible manual mistakes mentioned above? With Ragic's CRM template and implementing the reminder settings, the system will automatically send blessings to your customers correctly for you!
Not only large scale organizations but also small businesses or freelancers use a CRM system to manage their relationships with customers and leads in order to improve their business. With a CRM system, they can benefit from increased efficiency, profits, and customer satisfaction. How? They can collect, organize, and maintain the records of which follow up results, orders, and marketing material can be associated with customers and leads. And those data stored in the CRM system can help the sales team close deals faster or facilitate customer retention.
Ragic provides CRM template that you can directly install and use. Other than that, you can even customize the templates to do more. For example, "setting reminders" to automatically send out blessing emails on customers' special days (birthdays, promotion days, wedding days, etc) to make them feel valued.
Taking birthdays for example, in your customer sheet, you can use the "recurring date" field to record a customer's birthday and the "E-mail" field to record his/her email address.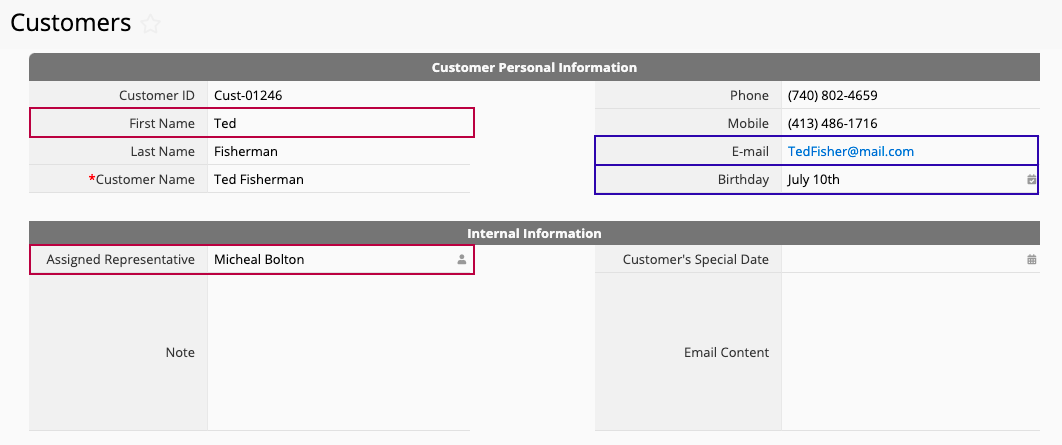 Next, set up reminders to send out birthday wishes via emails with your customized content. When setting the email template of the reminders, simply reference the field id to dynamically retrieve the customer's name and sales contact's name.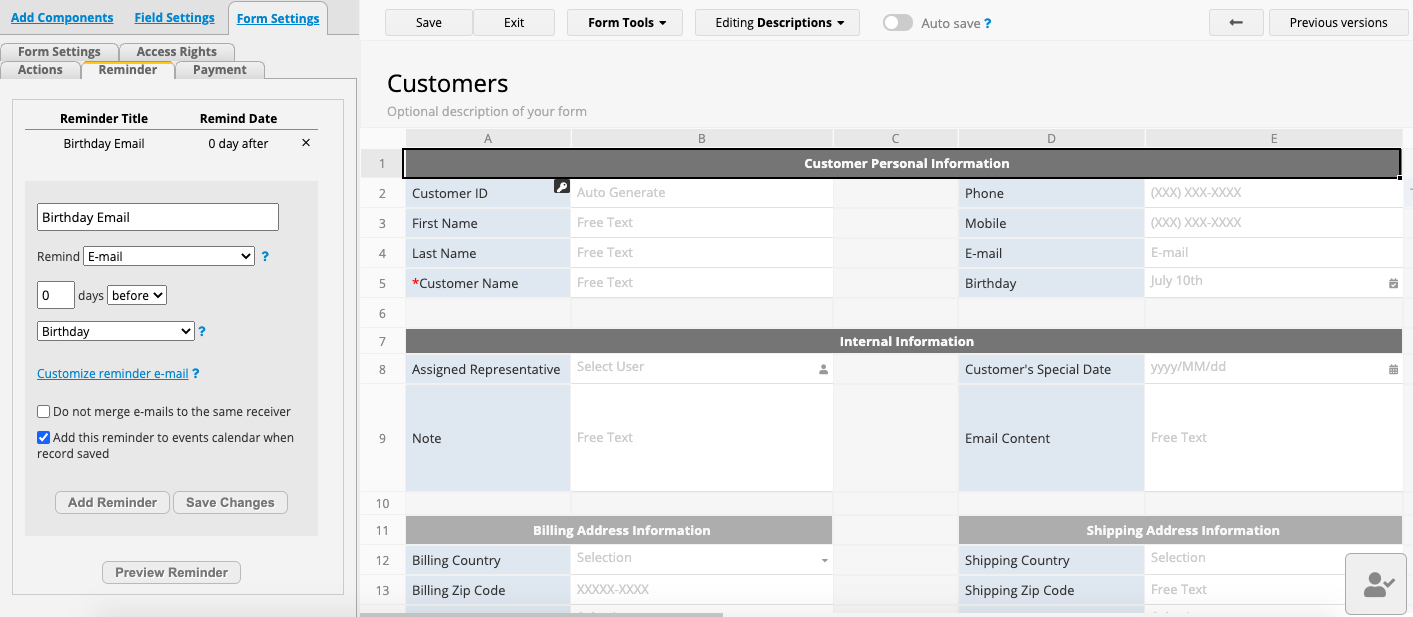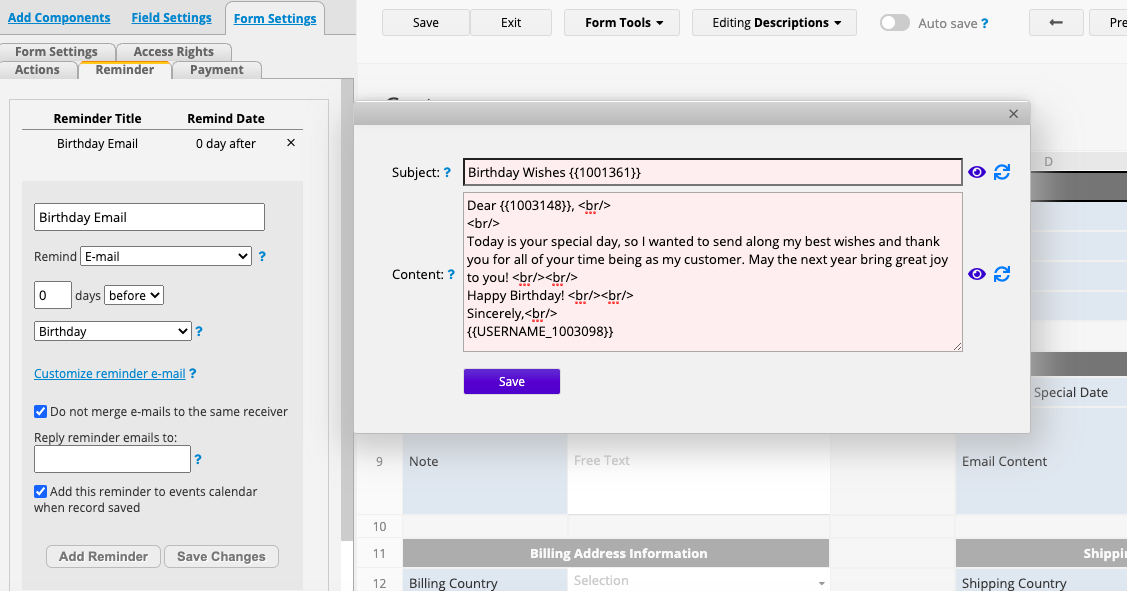 Ragic will automatically send out the birthday wishes on your customers' birthday every year for you!
Another example, if it's a customer's another special day that you have recorded its date (in a date field), and have also written the content of the blessing (in a free text or paragraph field) in the system.
You can set up to send out the reminder email a day before this special day to your customer and use the written content of the blessing in the email directly.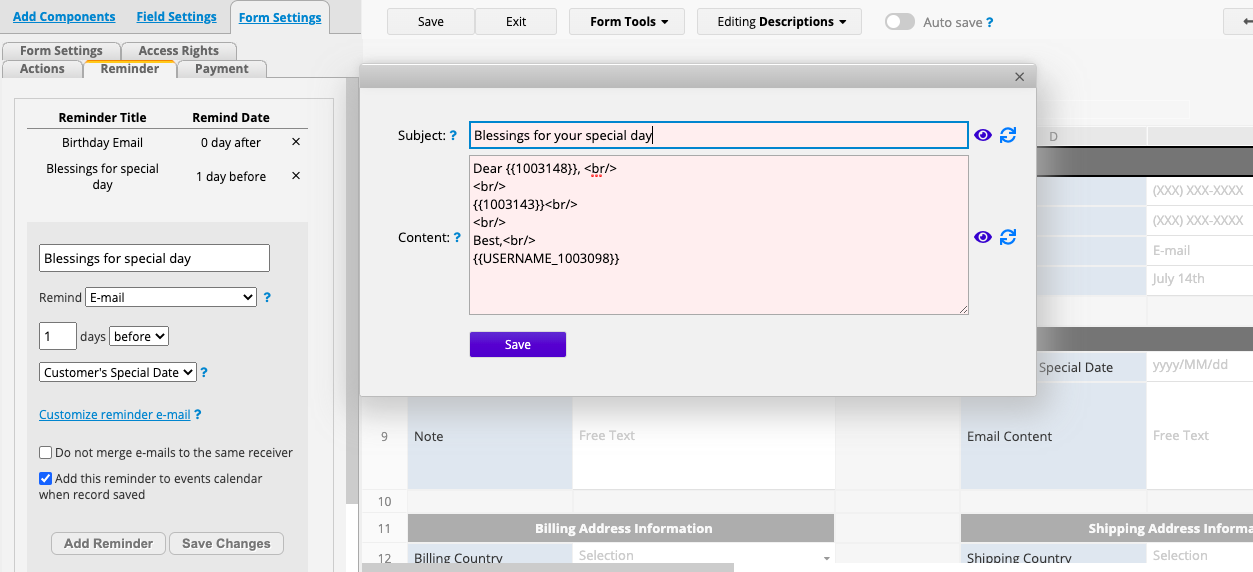 And your customer will receive the email with your blessing as scheduled.